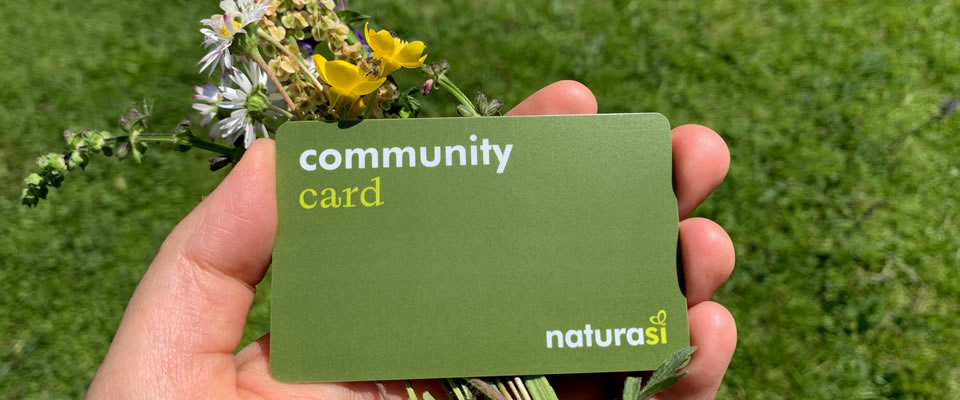 How can I use NaturaSì travel vouchers
If you received one or more vouchers attached to your NaturaSì's card, use it will be very simple:
1
Discover the offers dedicated to you
, choose a travel experience or let yourself be inspired by the structures you find on the site
2
When you get to the stage of payment
, there is a space that we have reserved for entering the code (or codes if you have more than one).
3
Il buono viaggio viene applicato sul totale
del prezzo da pagare e può essere utilizzato anche direttamente in struttura.
Offers dedicated to NaturaSì travel voucher holders
We have selected offers reserved for NaturaSì travel voucher holders. You can use your voucher to book one of the offers that you would find by clicking the button below. To book the offer, contact the hotel using the form you find inside the offer and communicate the travel voucher code before booking.
No offers matching the search criteria were found
Be inspired by the structures and discover the travel experiences of ViandantiSì
Let yourself be inspired by our facilities and the travel proposals of ViandantiSì. Click on the options below to find out where you can travel. If you have any questions, please write to us in the contact section and we will be happy to help you.
Frequently asked questions NaturaSì's travel voucher
How can I use NaturaSì's travel voucher?
Per utilizzare il tuo buono viaggio NaturaSì scopri le offerte riservate ai possessori di buono viaggio NaturaSì, oppure scegli una delle strutture di Ospitalità Natura, o scopri le esperienze di viaggio selezionate da ViandantiSì cliccando sui bottoni presenti in questa pagina. Dopo aver selezionato l'offerta, l'hotel o l'esperienza di viaggio scegli se inviare una richiesta di preventivo (dove puoi specificare che vuoi usare un buono viaggio) o accedere direttamente al sistema di prenotazione online. In questo caso dopo aver scelto la struttura ricettiva clicca su 'Verifica la disponibilità' e inserisci il periodo in cui intendi viaggiare. Quindi scegli la camera e infine inserisci il buono viaggio NaturaSì prima di concludere l'acquisto. (Attenzione! Il sistema è in fase di test. Ci scusiamo per alcune imperfezioni e a breve uscirà la nuova versione).
I used a Naturasì's travel voucher but I have to delete my bookings. Will the travel voucher be available again?
No. When a NaturaSì travel voucher is used a second time will not be usable, even if the reservation were to be canceled.
Where do I have to insert NaturaSì's travel voucher in order to book?
Se vuoi inviare una richiesta di preventivo comunica i buoni viaggio direttamente alla struttura utilizzando il campo apposito e poi comunicando alla struttura il codice del buono. Se invece vuoi prenotare direttamente con il portale di Ospitalità Natura puoi inserire il tuo buono viaggio NaturaSì al termine della prenotazione di una struttura ricettiva, o di un viaggio, nel campo apposito 'Inserisci il tuo buono viaggio NaturaSì'. Per poter arrivare a questo punto clicca sul bottone "Scegli la tua struttura" o su "Scegli la tua esperienza di viaggio" e potrai scegliere se prenotare una struttura ricettiva eco&bio o scegliere un'esperienza di viaggio con ViandantiSì. Ti ricordiamo che potrai inserire sino ad un massimo di 4 buoni viaggio, purchè appartenenti alla stessa card, per prenotare la vacanza che desideri.
If I have to delete my booking, how can I do?
If you have booked directly the hotel, contact them for more information about the cancellation policy. If you have used the online booking system of Ospitalità Natura to cancel your reservation you have to use the reservation code that you have received in the confirmation email after the purchase. In the same email you have received the link with which you can cancel your reservation. Or click on the button on this page "Choose your accommodation" and then select the hotel where you have booked. Then enter the dates of your reservation and when the room selection screen appears click on "Reservations" to enter your reservation code and cancel your reservation.
Does my travel voucher have an expiry date?
I Buoni Viaggio saranno utilizzabili fin dal momento della loro emissione, e avranno validità nei tre mesi successivi altrimenti perderanno valore senza alcuna possibilità di rimborso. Su ogni Buono Viaggi sarà riportato il suo valore e la data di scadenza, ed un codice univoco che permette il tracciamento del medesimo buono.
What is Ospitalità Natura?
Ospitalità Natura is the first network of accomodation facilities ecological and organic in Italy. A new project who wants to help travelers make sustainable travel.